It was a good opening day.
The fourth Saturday in April is the start of pond fishing season in New Hampshire. It's also very close to this Beast's birthday.
Traditionally the Beast eschews standard landlubber celebrations in favor of aquatic exertions. This time around we journey to Stone House Pond
in Barrington New Hampshire for Brook Trout. Stone House is spring-fed and very deep. The south side is bordered by granite cliffs that attract
assorted hippies from nearby University Of New Hampshire.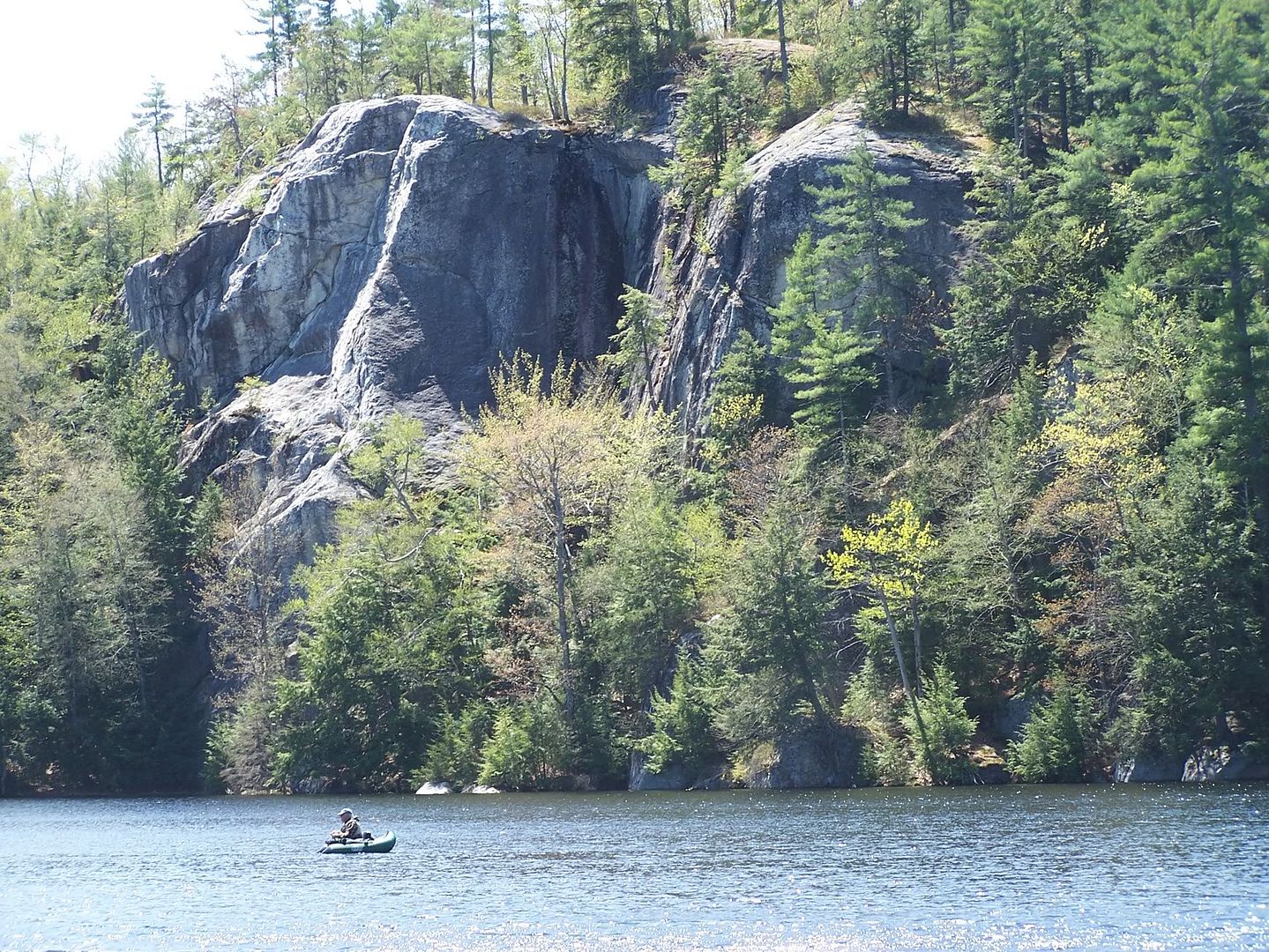 We caught about 20 trout in three hours.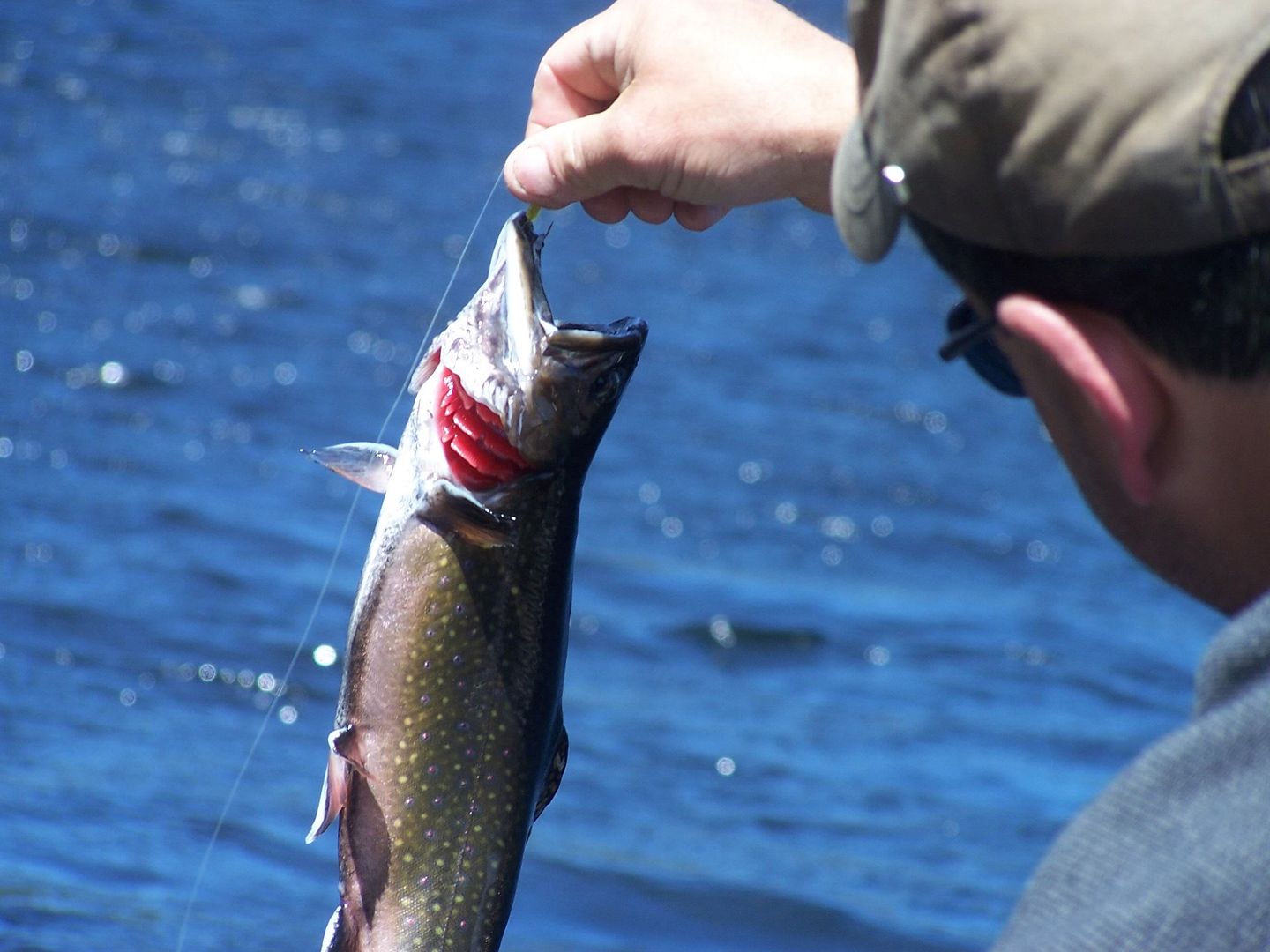 Conditions were brutal, a 20 knot wind out of the north and high pressure. But the Brookies were in the mood.
And a good time was had by all – except for the Trout.