» The Lake Winnipesaukee Home Page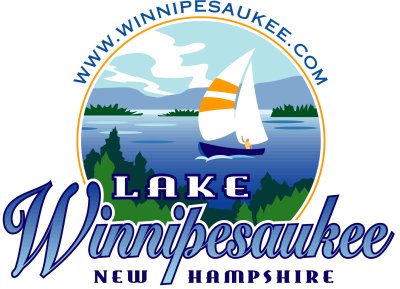 Location = Central New Hampshire, USA
Area of water surface = 72 square miles
Number of islands = 264
Distance around lake = 182 miles
Height above sea level = 504 feet
Welcome to Winnipesaukee.com,
your online portal to the Lakes Region of New Hampshire.
Our website is made possible by displaying online ads
for Lakes Region businesses to our visitors. Please
consider supporting us by disabling your ad blocker.

| | |
| --- | --- |
| | The Winnipesaukee Forum, a popular place to post questions, comments and exchange information about the Lake. |
| | The WeirsCAM, our own live camera at Weirs Beach, has been snapping pictures every 5 minutes for over 15 years. Now you can view a larger 1024 X 768 live image as well as a time lapse of today, a viewer that displays the last 20 images and a gallery of past images. The WeirsCAM page also contains live thumbnails to most other webcams around the lake making it your best window onto the lake when you can't be there. |
| | The Winnipesaukee PhotoPost Gallery, a community picture gallery where you can browse pictures of the Lake uploaded by other site visitors. Share your favorite pictures. |
| | Lake Links, a complete directory of links to area attractions, lodging, restaurants, cruises and more. |
| | Member Blogs, Sit back and read some interesting blogs posted by our members. |
| | TheLake.tv - Our Youtube Channel filled with HD videos of the Lake. |
| | Winnipesaukee Classifieds, Buying, selling, renting, job-hunting in the Lakes Region? Place a FREE classified ad here. |
| | An extensive collection of high-resolution photographs: |
| | The Winnipesaukee Quiz. Test your knowledge of Lake history, geography and other fun facts. |
| | RSS Feeds! With our RSS feeds you can view new Forum topics and PhotoPost pictures on news readers like NewsGator, NewsIsFree, MyYahoo and many others. |
| | The Winnipesaukee.com Store is always open selling high quality t-shirts, sweatshirts, mugs, mousepads and much more featuring our famous Lake Winnipesaukee logo. Don't be without your t-shirt or tote bag at the Lake this year! Great for gifts! |
Click Here for the Black Cat Island Weather Station
Click Here for the Current Conditions at Laconia Municipal Airport





© All images and content on this site are for private use only. Any other use,
including but not limited to re-publication on the Internet or any other
medium, is not permitted without permission.
webmaster@winnipesaukee.com

» Online Users: 411
10 members and 401 guests
georgefelt, ishoot308, LoveLakeLife, Marinalou, NHskier, Sandy Island fan, Senter Cove Guy, stevemax001, thinkxingu, tummyman
Most users ever online was 1,848, 06-06-2012 at 02:11 PM.