Here's the link to the
CITIZEN ARTICLE
...and here are some segments from the program at the dedication. Hats off to the Weirs Action Committee for their tireless efforts and community pride. I believe this was the group that also saved and then refurbished the neon Weirs Beach sign.
Link from the
CONCORD MONITOR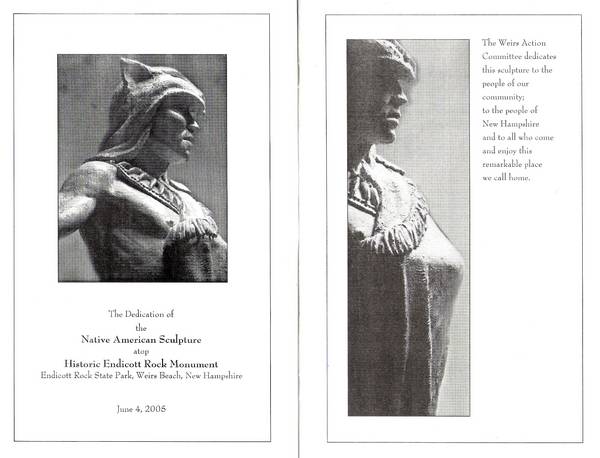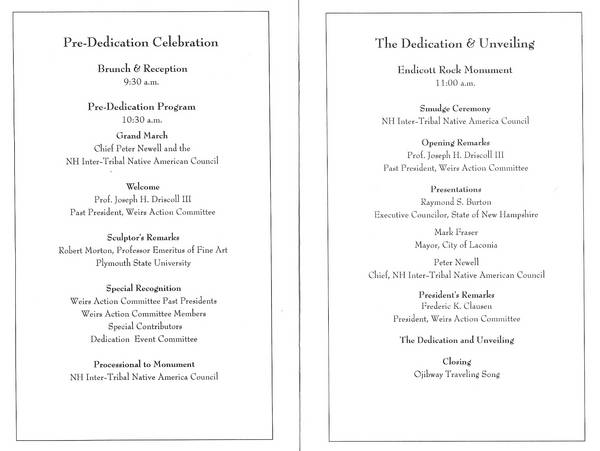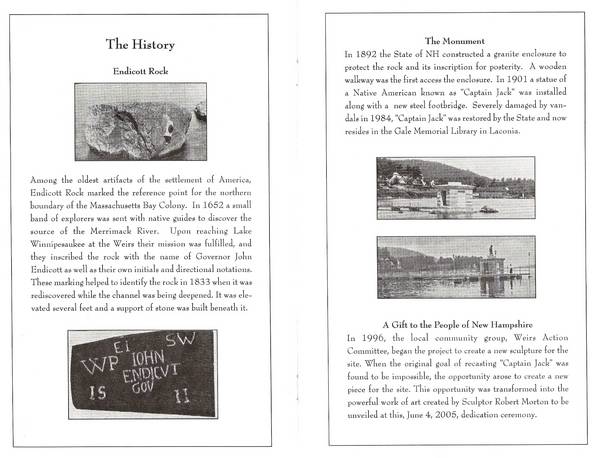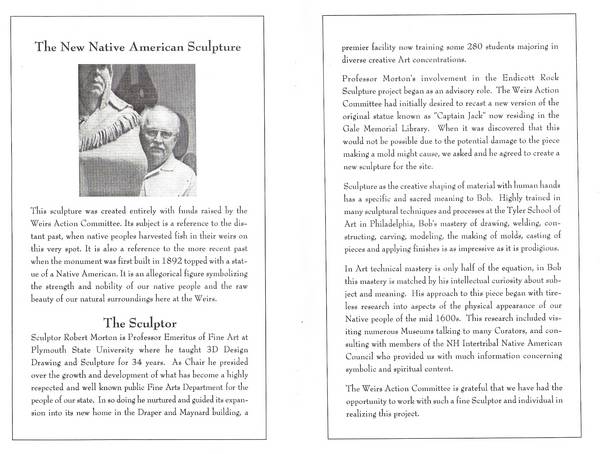 This week's Weirs Times has an extensive pull-out section about the statue and the history of Endicott Rock.
CLICK HERE
to see the Weirs Times Special Supplement.....then click on (June 2) Endicott Special. Requires PDF Adobe Acrobat.