Insulation - The Lakes Region of NH Real Estate Market Report
---
Insulation - The Lakes Region of NH Real Estate Market Report
I b
et you woke up freezing one morning this week after having gone to bed with a window open.
You undoubtedly got that sick feeling in your stomach that winter is definitely approaching. If you are like me, you start thinking about a new season of oil bills or stacking bags of pellets or cord wood. It is the "batten down the hatches" time of year and prepare for another six months of cold, snow, slush, and darkness.
I
n the past staying warm in the winter wasn't always easy
. Obviously, the first step was for early man to start wearing clothing of some sort, usually animal skins, to keep from freezing outside. It also helped a tad when they discovered fire. People used to plaster the inside of their log huts with mud and straw to fill in voids and create a little insulation. This was clearly done by the forefathers of rednecks and was the first time the phrase "Yankee Ingenuity" was used despite the fact they did not know what a Yankee was. Some rednecks still do the same thing today. The Greeks discovered that the mineral asbestos provided not only fire protection but provided a good insulation value. Fortunately for them, the EPA was not invented yet. In the middle ages, the interior walls of stone homes and castles were covered with animal skins and tapestries to try and ward off the cold drafts. It was probably not very effective but it kept the rug merchants busy.
During the Industrial Revolution steam power and steam heat became widespread.
Asbestos was used to wrap the steam pipes to insulate them to protect the workers and to improve the efficiency of the heat being transferred through the buildings. Rock wool was also found to be a great insulator although we don't see it used much anymore. Once there were great herds of wool bearing rocks that roamed the entire continent. Unfortunately, man's quest to stay warm caused the near extinction of wool rocks in most parts of the country. So much for that fable… Rock wool (or mineral wool) is actually a man-made byproduct of heating and spinning molten rock and sand creating fiber strands. The ancient Hawaiians found natural occurring mineral wool produced during volcanic activity and used it to insulate their huts. Like we all should have that problem keeping a hut warm on Maui!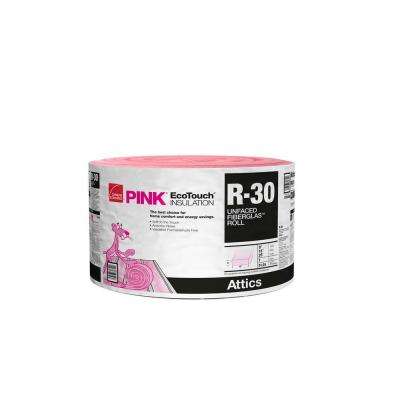 The modern era of hollow cavity wall construction of homes allowed for better insulation techniques. Wall cavities were filled with different kinds of insulation materials with cellulose and fiberglass batts being the most common to start with. Another kind of cellulose insulation was used during the depression when people often hid money in their walls because they didn't trust the failed banks. Do you suppose some well to do estate owners down by the lake put excess stacks of money in their walls? After all, it provides a truly special kind of warmth and it would be a handy repository from which to withdraw funds for future tax payments.
Cellulose insulation could also be blown into the walls of homes that didn't have insulation to start with thus creating a whole new industry.
The only problem with cellulose insulation is that it tends to settle after a while creating voids and becoming less effective. Various types of foam insulation have also been developed for pumping into un-insulated homes as well as a spray on foam for new construction. Today's foams and insulation techniques can provide a virtually air tight building envelope that will allow you to heat your living space by just having the body warmth from three large dogs in the house.

Today there are Energy Star Homes that are built to high standards that involve not only better and more insulation but efficient heating systems and electric appliances as well as high performance windows, efficient lighting, and water heaters.
New homes that meet strict guidelines for energy efficiency use at least 15% less energy than standard homes and can qualify for Energy Star certification. That means you get a fancy certificate. For the rest of us, a good place to start is by putting some additional insulation in the attic and check and replace the weather-stripping on doors and windows if needed. We can also put another log on the fire or some mud and straw on the wall…or perhaps move to Maui.
There were 938 single family residential homes for sale in the twelve
Lakes Region
communities
covered in this report. The average asking price stood at $631,688 and the more telling median price point was $294,900. This inventory level represents about a 10 month supply of homes on the market.
Data compiled using the NEREN MLS system.
Comments